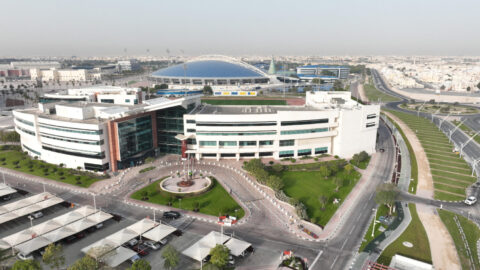 Aspetar is one of just 11 exclusive IOC-recognised research centres in the world, and
one of very few organisations to be accredited by FIFA, IOC, AFC, and other global
sports entities.
The International Olympic Committee (IOC) announced in a statement issued that Aspetar,
orthopaedic and sports medicine hospital, has been re-accredited within the network of
Research Centres for the next 4 years. IOC nominated Aspetar as one of the few hospitals
in the world to be a Research Centre for the Prevention of Injury and Protection of Athlete
Health for the third time in a row since their initial inspection in 2014.
Guided by its Medical and Scientific Commission, the IOC has reaffirmed its commitment to
protecting athletes' health by naming just 11 specialist organisations around the world as
IOC Research Centres for 2023-2026, continuing a highly successful initiative that launched
in 2009.
As an IOC Research Centre for 2023-2026, Aspetar will work to research, develop, and
implement effective preventive and treatment methods for sports-related injuries and
illnesses. – See Press Release in the right-hand column.