Waleed Pharmacy & Stores LLC is an Omar Zawawi Establishment (OMZEST) group company, a leading business group in Oman.
Established in 1978, Waleed Pharmacy & Stores LLC is a leading Pharmaceutical establishment in the Sultanate of Oman with diversified activities and is marketing a wide range of Pharmaceuticals, Surgical and Hospital equipment, Disposable & Consumable products.
In addition Waleed Pharmacy handles projects for supply, installation and commissioning of Central Sterilisation Equipment, Operation Ceiling Lights, Hospital and Laboratory equipment, Operation Theatre Integration, Modular Operating Rooms, Laundry equipments, Mortuary Room Items, Extracorporeal Shock Wave Lithotripter (ESWL) etc.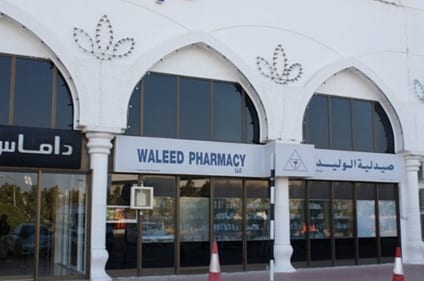 8 retail outlets – 6 of them being located in the Capital City and the others at  Sohar and Salalah – fast growing interior townships.
Pharmaceutical companies represented include Pfizer (USA), Rowa Pharmaceuticals (Ireland) and SAJA Pharmaceuticals (KSA).
Surgicals companies represented include:  Waleed Pharmacy represents prestigious firms from around the world such as Getinge AB (Sweden), Maquet GmbH (Germany), Thaleimer GmbH (Germany), Drager Medical GmbH (Germany) and Erbe Elektromedizin GmbH (Germany) , and Schiller AG-(Switzerland).
P.O.Box: 437
Muscat-100
Sultanate Of Oman
https://www.omzest.com/companies/waleed-pharmacy-stores-llc.html