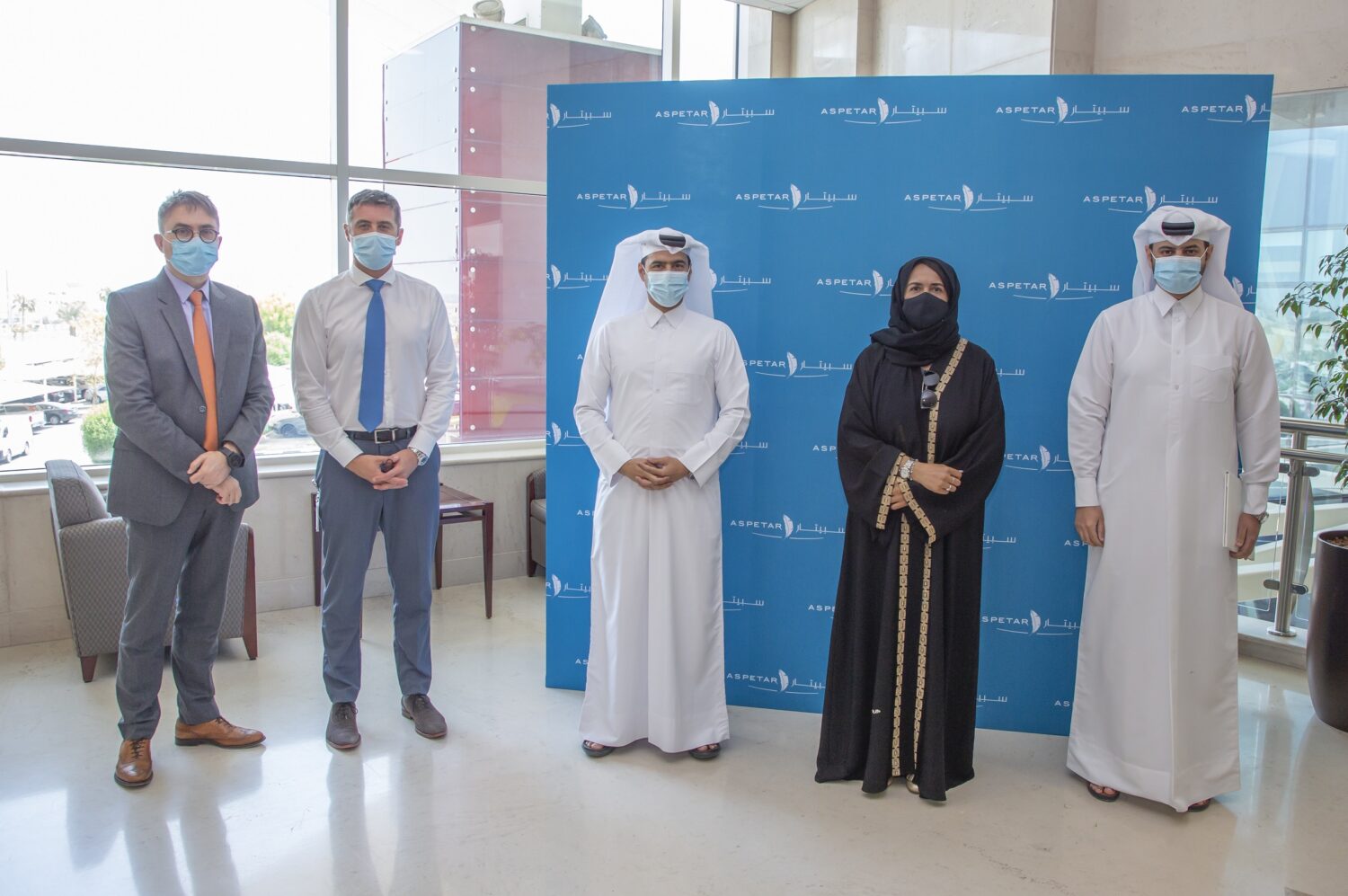 Aspetar, Orthopaedic and Sports Medicine Hospital, and The World Innovation Summit Health (WISH), an initiative of Qatar Foundation, have signed a memorandum of understanding (MoU) today, aimed at strengthening relationships in education, research, and healthcare areas.
The MoU was signed by Aspetar CEO Dr Abdulaziz Jaham Al Kuwari and Ms Sultana Afdhal, Chief Executive Officer of WISH, in the presence of many seniors from both parties in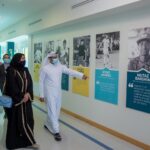 a ceremony held at Aspetar headquarters.
The two parties agreed to contribute to achieve their visions and strengthen their relationship in health, education and research fields. This MoU will provide a unique opportunity in which research and invention form an essential part of the learning experience and exchange of knowledge and will go towards achieving the Qatar National Vision 2030.
Dr Abdulaziz Jaham Al Kuwari, Aspetar CEO, commented: "We at Aspetar acknowledge the important role of innovation in science and medicine in the development of sport, care of athletes, and a healthy society. Therefore, we would like exchange evidence-based content and knowledge and influence healthcare policy globally through collaborating with WISH. We are keen to strengthen our relationship with our stakeholders across the healthcare industry, both locally and internationally."
Ms Sultana Afdhal, Chief Executive Officer of WISH, said: "This agreement is a step forward in encouraging institutional exchange of scientific and technical information, and promoting knowledge sharing and transfer in the health sector. Our agreement with Aspetar is based on a shared desire to move forward with innovation in healthcare. We look forward to co-hosting many important events in the near future to discuss innovation in healthcare and sports".
WISH is a healthcare forum that brings some of the most important researchers and innovators in healthcare to Doha every two years for its flagship summit, with delegates from more than 100 countries at each of its conferences, including almost 40 minister-level representatives. In addition to the global summit, WISH conducts research, advocates for health policy innovation, and conducts work in the community, both locally and internationally.
As a leading international sports medicine hospital, Aspetar is constantly involved in ground-breaking research endeavors. Aspetar's highly trained sports science research team utilise state-of-the-art equipment and techniques to collect data that can be used to allow athletes to reach their full potential.
About Aspetar:
Aspetar is a world leading specialised orthopaedic and sports medicine hospital, and the first of its kind in the Middle East. Since 2007, with a world expert team, the hospital has provided top-level comprehensive medical treatment to all athletes in a state-of-the-art facility that sets new standards internationally.
In 2009, Aspetar was accredited as a "FIFA Medical Centre of Excellence" by F-MARC. In 2013, Aspetar was adopted as a reference collaborator centre by the Gulf Countries Council (GCC) Health Ministers Council and "IOC Research Centre for Prevention of Injury and Protection of Athlete Health" in 2014.
In 2015, Aspetar has been recognised as the "IHF Reference Centre for Athlete and Referee Health". In the same year, the hospital also achieved the obtained-on December 15 the Accreditation Canada International (ACI) "Platinum Level".
Aspetar is a member–organisation of Aspire Zone Foundation, Qatar's innovative sports and healthy lifestyle destination.
For more information: please contact
Lyes Fodil
PR and Media Relations Section
Mobile: +97455543390; Office: +974 444132112
Lyes.fodil@aspetar.com; www.aspetar.com
Twitter: @Aspetar; Facebook.com/Aspetar